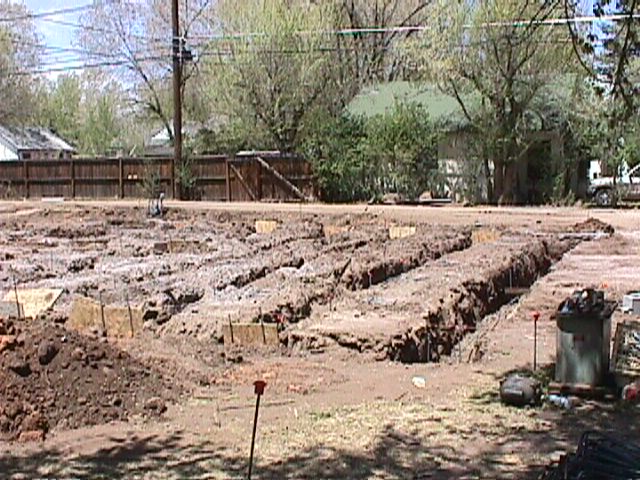 The foundation footing trenches.
The Tombaugh House up off its foundation and being readied to roll.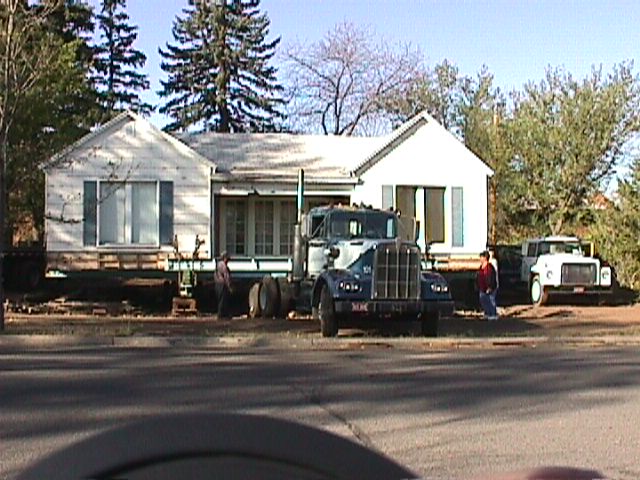 Truck hitched and soon to fire up.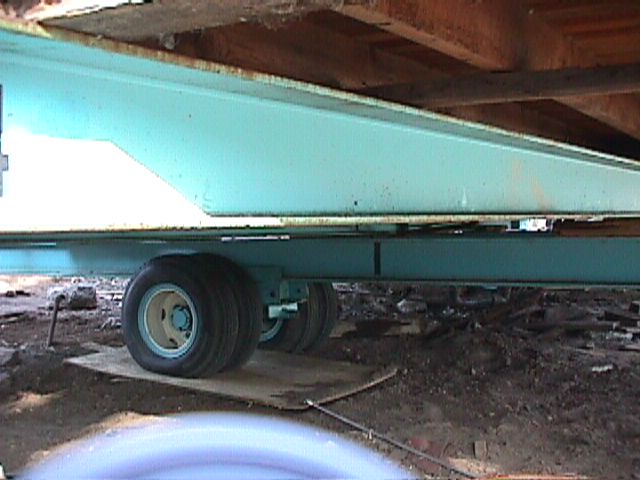 View of wheels (eight total) supporting huge girders, and 40 tons of house.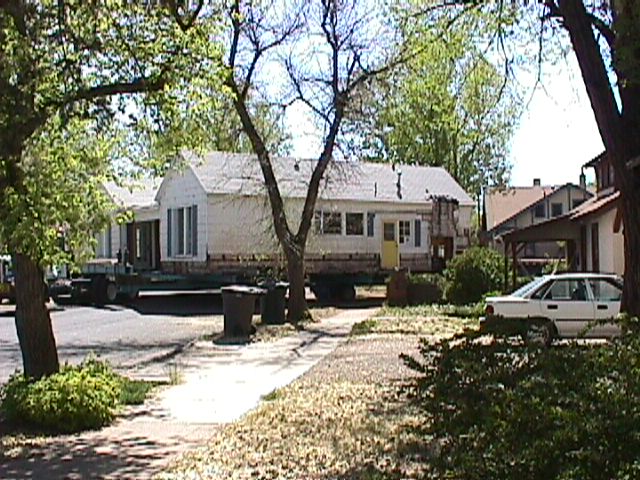 Rolling,-- rolling-- keep that house a' rolling' away!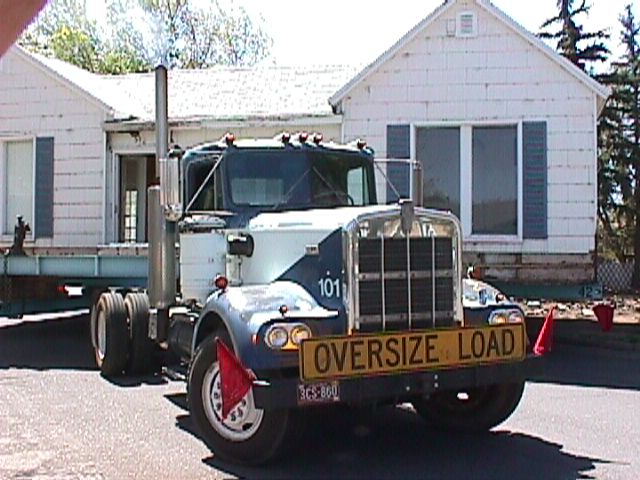 Pulling it out.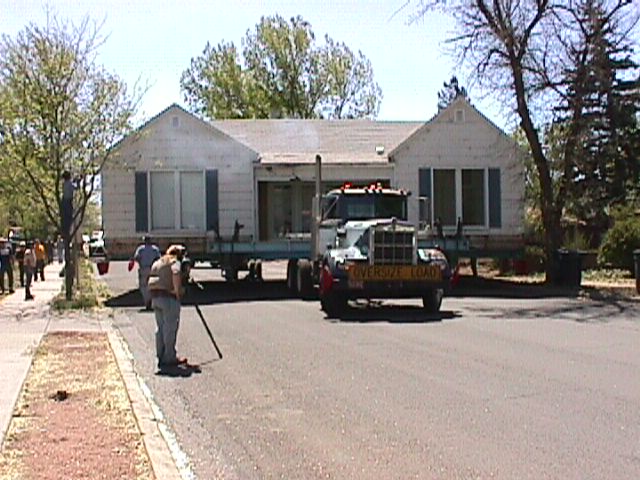 Down the street it is rolling at an snail's pacee just clearing that tree over to the right by a mere inch.
Turnin' the corner of Bonito Street and Aspen.
Going south down Bonito Street.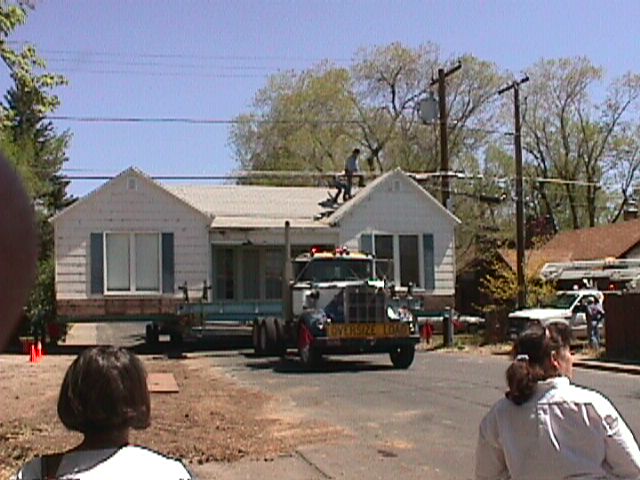 The ultimate "low bar" as the house inches below a powerline, and the wire is pried over the roof.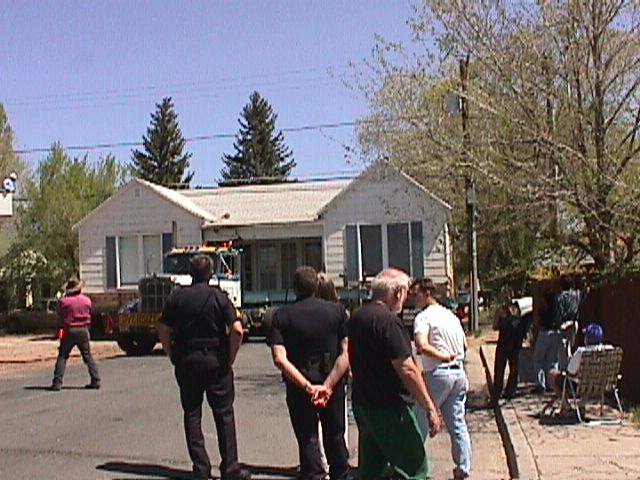 Almost under the line in the most critical part of the move.
Doug and Bill prying the lines over the rooftop. (That's a 12,000 volt transformer overhead)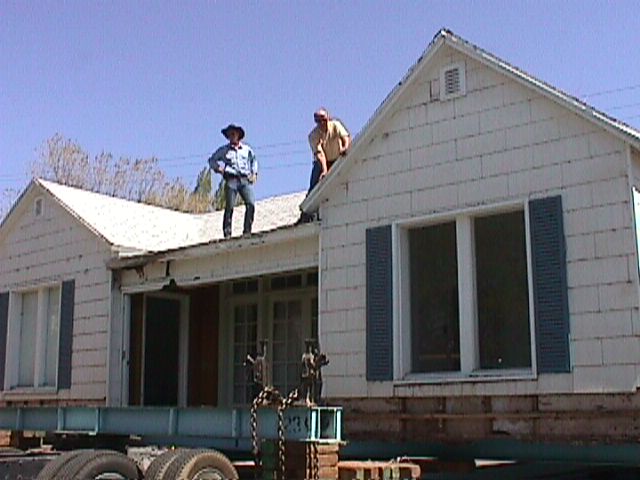 Bill (with cowboy hat) and Doug up on the roof after getting it under the wire.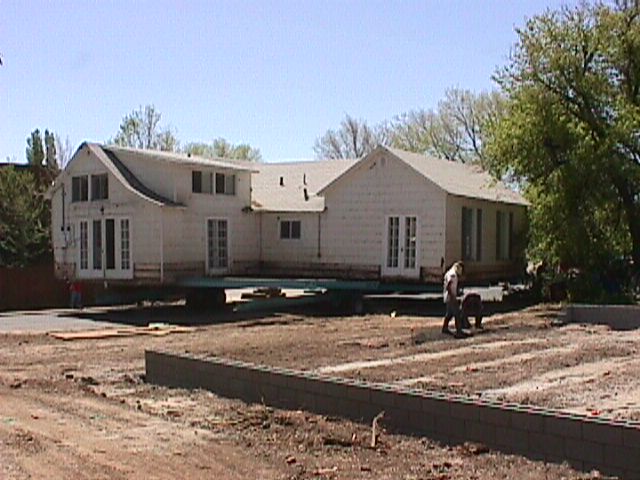 Backing it up.
Over it's new foundation and soon to be lowered.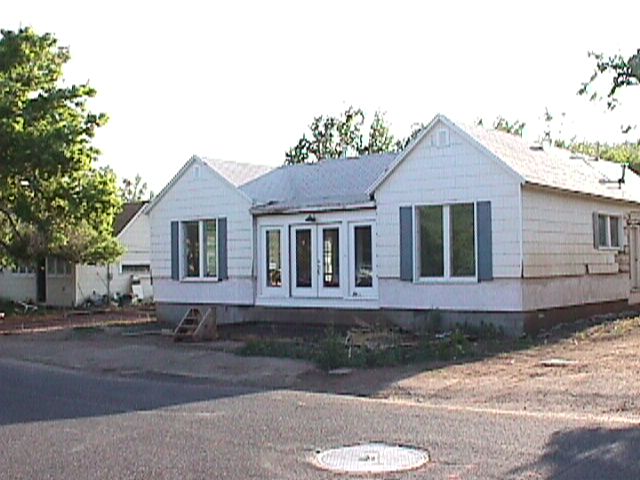 As of 06/19/03; Over it's new foundation and after French doors installed.
Tim McCarroll, singlehandedly completing the concrete from start to finish. What a job!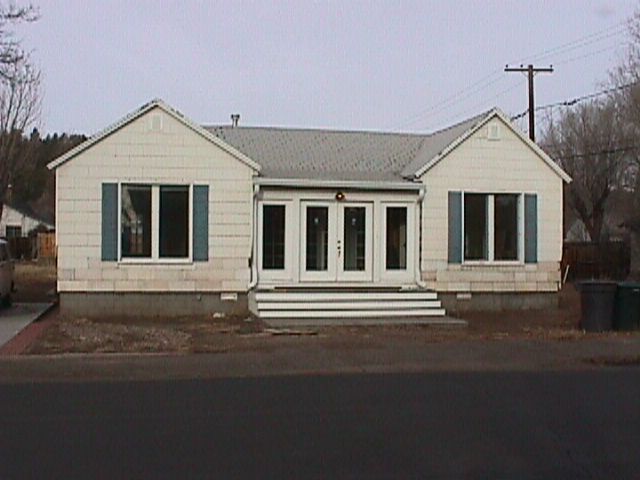 After Tim McCarroll finished front steps and after I put up the front facing shingles.
And a much work ahead as the home is restored…..